INMR
From NMR Wiki

iNMR is a commercial program to process NMR spectra (up to 3 dimensions). It requires Mac OS 10.3 or later.
The following file formats are recognized: SwaN-MR, JCAMP-DX, Bruker (Aspect, Win-NMR, XWin-NMR, TopSpin), Varian, SpinSight, Tecmag (NT-NMR, MacFID and MacNMR), Jeol (Delta, Alice and GX), GE Medical, Siemens, NMRPipe, MestreNova. iNMR can also export files in the JCAMP-DX format. A peculiar characteristic of this program is that it works with files in their original format and does not alter their content (anything the user does is stored into external files). Besides processing, the user can annotate the spectra with text, drawings, chemical structures, imported images, etc.. iNMR can also simulate 1D spectra of spin 1/2 nuclei and fit them with experimental data. Spectra subject to chemical exchange are also simulated.
Though iNMR is a single application, it is easy to recognize inside it the presence of independent modules (running into separate windows) dedicated to specific tasks. Apart the simulation, they are dedicated to:
Deconvolution of 1D peaks.
Search module (empowered by Apple's Spotlight).
Multiplet analyzer (called "J Manager").
Lua interpreter (allows for user-programmability).
An old preliminary version (0.7) is being released as freeware.
iNMR has been written by Giuseppe Balacco for Mestrelab Research.[1]
---
official site: http://www.inmr.net
forum: http://groups.google.com/group/inmr?hl=en
free version: http://www.inmr.net/free.html
Analysis of multi-spectrum projects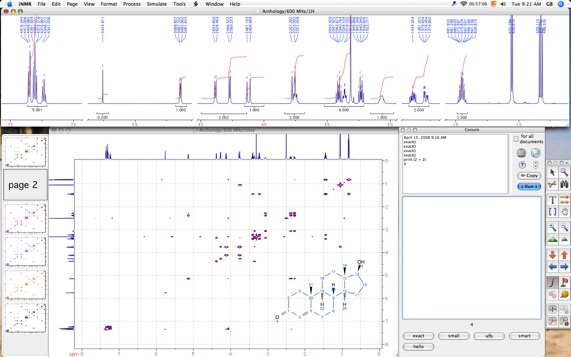 Simulation of a complex 1D spectrum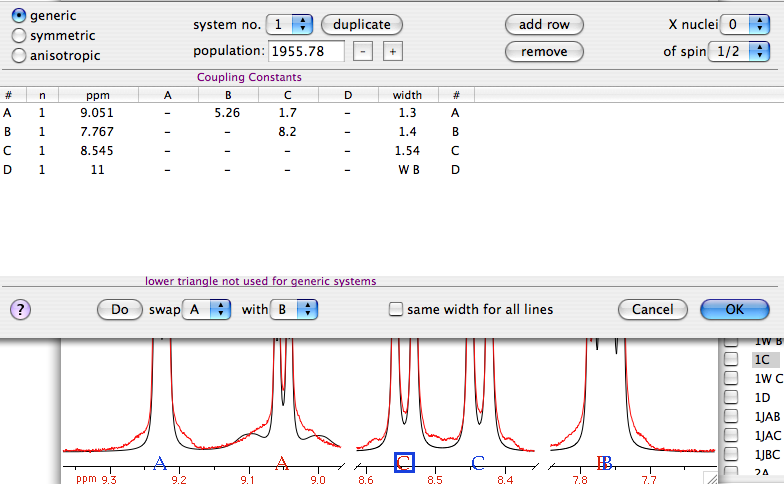 Deconvolution of multiplets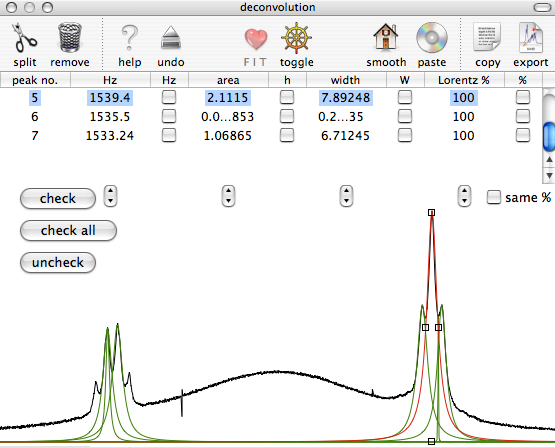 The multiplet analyzer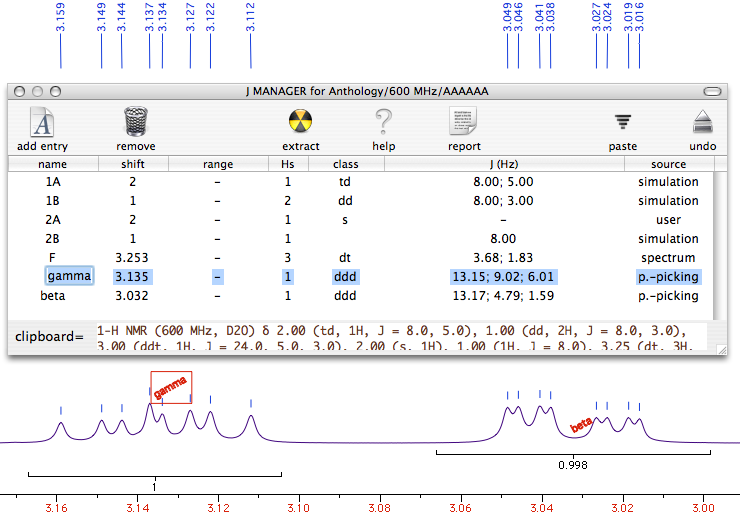 The search module